Contact MAGA music...
If you want to get in touch with MAGA music and me,
don't hesitate, just send an e-mail to the following mail adress:
info@magamusic.se

'Peaceful Christmas'
This is a beautifull christmas song written by Martin Almgren, Jocke Niehoff and Peter Kvint performed by Martin Almgren. Listen to it on
Spotify
. Released the 17:th of November 2017.
More releases...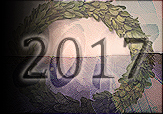 Summer 2017 update...
Wow! This year started out great with a lot of fun gigs
with great musicians and great artists. I've had the pleasure
to work with Molly Sanden, Linda Bengtzing, Lili & Susie,
Shirley Clamp, Charlotte Perrelli, Sofia Källgren and
Johan Boding so far. This christmas i will once again
do a show at Glasklart in Malmö. Hope to see you there!