Welcome to the MAGA music Website.
MAGA music is: Me, Mathias Garnås, from Stockholm, Sweden,
working full time as a freelance musician, singer,
songwriter, and producer. Feel free to take a look around.. If you want to get in touch with me please
send an e-mail under the contact section. MAGA music ...
Updated: 2015-11-10

'Next Stop'
The 2:nd album from Sonic Station is here. Bandleader, Songwriter & Producer Alexander Kronbrink has dialed up the urgency and intensity on this one.
More releases...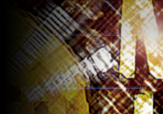 Glasklart 2015...
I'm happy to tell you that i will be part of
the big ensemble at Glasklart in Malmö this christmas.
It's going to be a 90 minute sparkling discoshow with the
band, four singers in the front and a dance ensemble.
Please visit glasklart.eu for more information!
Hope to see you there!