Welcome to the MAGA music Website.
MAGA music is: Me, Mathias Garnås, from Stockholm, Sweden,
working as a freelance musician, singer, songwriter,
producer, jingle maker and teacher. Feel free to take a look around.. If you want to get in touch with me please
send an e-mail under the contact section. MAGA music ...
Updated: 2014-12-20

'Next Stop'
The 2:nd album from Sonic Station is here. Bandleader, Songwriter & Producer Alexander Kronbrink has dialed up the urgency and intensity on this one.
More releases...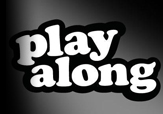 New PlayAlong bass course...
The new Basic Course in bass guitar is now
filmed and ready and will be launched in late summer
of 2014 at www.playalong.se in cooperation
with EBS and Yamaha. And remember, the new
Sonic Station album 'Next Stop' will be
released worldwide the 23:rd of May 2014.